Membership Information ​

Membership in The Charterboat Consortium is open to any individual engaged in the maritime industry (boat owner, captain, deckhand, etc.) who is a member of the National Association of Charterboat Operators (NACO.) In most cases, deckhand and crew come under the authority of the Captain or owner and are not required to be individual members of NACO. Additionally, there are over 30 local and state associations that are members of NACO. Check here to see if your association is a member.
Membership is for ONE (1) year and begins the date this application is approved through 11:59 p.m. of the anniversary date. Effective 2/01/2019* Annual membership costs will be $70.00 per person per year and $80.00 per person for members located in Alaska and Hawaii.Renewal rates for NACO members will be $65/$75 provided your NACO membership is current. *We have not raised of memberships fees since we started in 2003: however, effective January 1, 2019 the US Coast Guard has increased the testing rate to 50% , which means we will be doing twice the number of random tests.
Membership is transferable. If you lose a crew-member, you may replace them in the random program for the remainder of their membership year, provided the membership card is returned to us. The new member will still be subject to pre-employment testing or must provide proof of compliance according to 46CFR 16.21 (b)(1)(2).
---
The Charterboat Consortium Will Provide Members:
1. A collection site, normally located within thirty miles of members home or work.

2. Laboratory services as outlined in current Federal Regulations.

3. Computer generated selection for random test.

4. Toll free access to The Charterboat Consortium & the Medical Review Officer (MRO) for services including verification of test results, chain of custody verification, and interview of employee in case of positive tests.

5. Identification cards to be used as proof of the employee's enrollment in a random drug testing program.

6. A letter confirming compliance for use during U.S. Coast Guard review of Company program or for license renewal.

7. A company drug testing policy, copies of Department of Transportation (D.O.T.) and U.S. Coast Guard regulations pertaining to testing procedures.

8. Member access to and/or copies of Employee Assistance Program (E.A.P.) and Supervisor Training Materials.

9. Coast Guard notification of non-compliance with 46 CFR part 16 upon company/member termination, failure to test or positive test results.

10. Management Information System reporting to the U.S. Coast Guard, as required by 46 CFR part 16, for the year ending December 31st.
---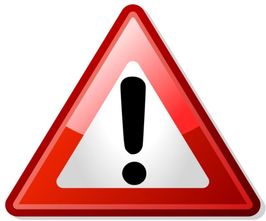 IMPORTANT!
Any person joining a drug-testing program must have a pre-employment test upon enrollment to verify their drug-free status, unless exempt. A person shall be deemed exempt from the pre-employment test if they have had a Department of Transportation (DOT) approved drug test within 6 months before enrollment or have been subject to random testing for 60 consecutive days within the past 180 days, as per 46 CFR part 16.

The Charterboat Consortium can only confirm compliance by having a copy of pre-employment testing or a copy of other approved documentation, as described in
46 CFR, part 16 on file.

The Charterboat Consortium can arrange the pre-employment testing at preferred collections sites for an additional $60 per test. All Quests & LabCorp collection sites are preferred and have the greatest number of nationwide collection sites.
Non preferred sites may cost extra.

*To check the availability of either collection site in your area please check the following links:

---